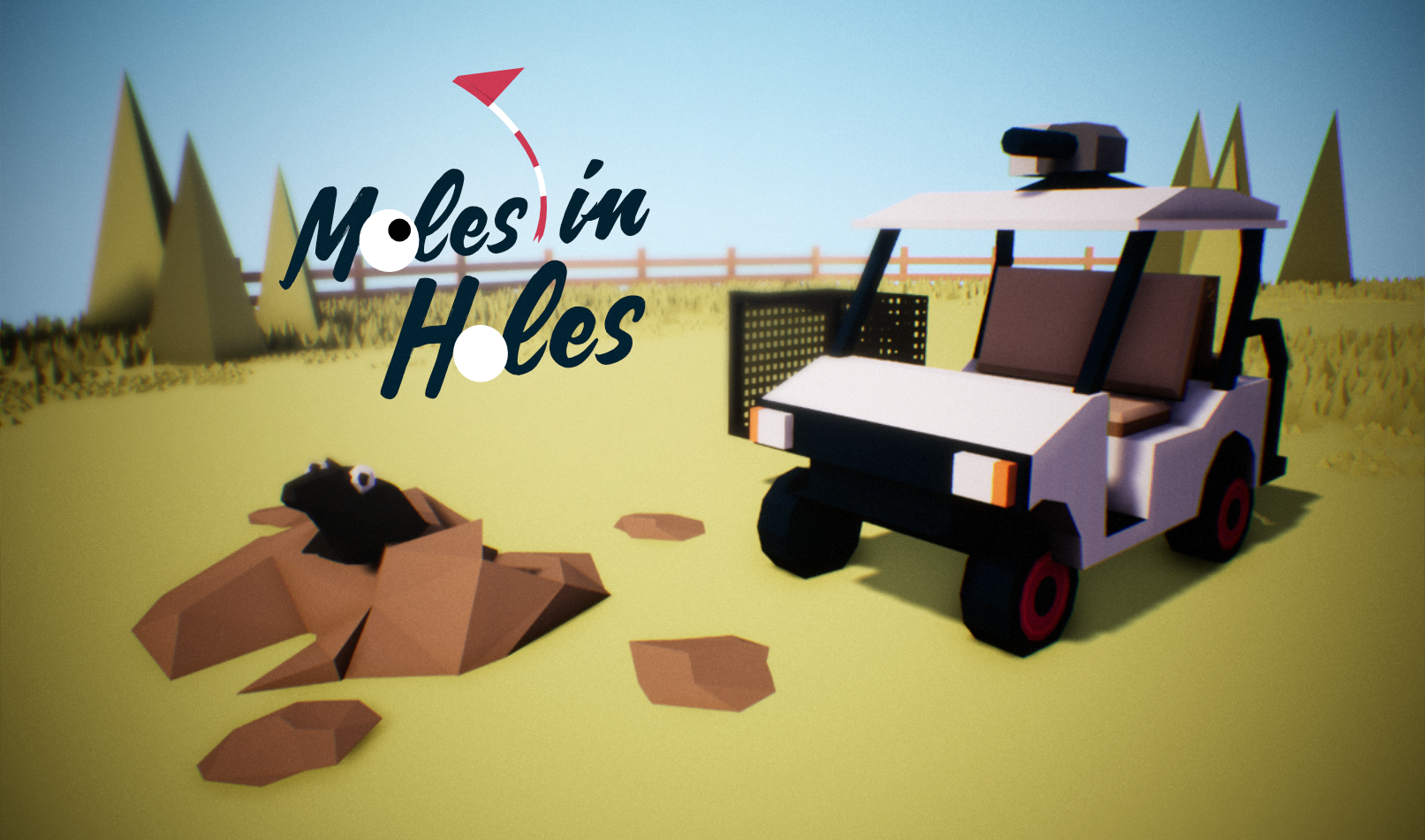 Moles in Holes
A downloadable game for Windows
UE4 Summer Jam Entry 2018

The situation at the local golf course has escalated; rodents have taken over.
A specialist groundskeeper is needed to help clear the holes of those pesky moles! We've given you a modified golf cart with a golf ball launcher to bring them to the surface, then quickly snatch them using a net.


Controls —
WASD — Cart movement
LMB — Shoot golf balls
Space — Swap net side
R — Restart
Esc — Back to menu (level selection)


Tips —
Don't overshoot the moles once they get to the surface or they will go back underground.
Watch your speed! It's easy to lose control, hit things and fall of the map.
Known Issues —
AI will occasionally jump for freedom (off the map). Don't panic! This doesn't count towards your capture score and a new AI is spawned to allow you to complete the map. :)
Download
Click download now to get access to the following files:
Nocturnal Arts — Moles In Holes
140 MB